The abuse of power shown by rapist PC David Carrick is "absolutely despicable" and urgent action is needed, the prime minister has told the head of the Met Police.
Rishi Sunak said he'd had "constructive" talks with Sir Mark Rowley and "made clear to him – and he agrees – that the abuse of power that we've seen this week is absolutely despicable and it needs to be addressed immediately".
Carrick who was an officer for more than 20 years – was found to be one of Britain's most prolific sex offenders after he admitted dozens of rapes and sexual offences following attacks on 12 women.
Mr Sunak said all forces had been asked to see if anyone of concern had managed to get through staff vetting procedures.
He said checks had been "significantly strengthened" in recent years and that the government was ensuring every force now has "best in class" vetting – which will be "independently inspected very quickly".
Mr Sunak said he's confident Carrick would not have passed the new checks.
The Home Office said running existing officers through national police databases would "help identify anyone who has slipped through the net before vetting standards were toughened".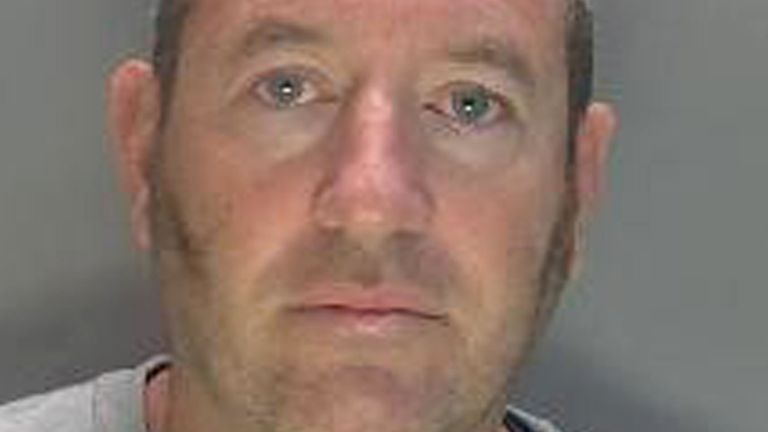 Suella Braverman, the home secretary, is also backing an effort by London's mayor to have Carrick's state-funded pension, reported to be £22,000 a year, forfeited.
Immigration minister Robert Jenrick told Sky News he also supported the idea.
"This is one of the most egregious cases of police misconduct in the history of the Met, perhaps in the history of British policing," he said,
"This disgusting individual should not benefit from his years serving in the Metropolitan Police."
Rapist PC films around his house

Read more:
'He was evil' – Victim of Carrick describes months of abuse
Met boss determined to clean up – but Met culture can't easily be changed
Timeline of Met Police's missed opportunities to stop Carrick
The Met has apologised for allowing Carrick to continue working despite nine serious allegations against him over the years, including rape and domestic violence.
Sir Mark, speaking after his meeting with the PM, said vetting had been tightened multiple times over the last 20 years but had not always been done well enough.
As well as double-checking staff against databases, he said they were "going back and checking some closed cases" as part of a "belt and braces" approach.
Click to subscribe to the Sky News Daily wherever you get your podcasts
He stressed that the vast majority of his staff were "doing a great job for Londoners".
However, Sir Mark admitted earlier this week that 1,000 sexual and domestic abuse claims were being investigated against around 800 of his officers.
The Met has come under intense scrutiny in recent years due to crimes by some of its officers, such as Wayne Couzens – who murdered Sarah Everard, and the PCs who shared images of two dead sisters.