It has been almost 30 years since one of the UK's most notorious murder cases – the gangland shooting of three drug dealers whose bodies were found in a Range Rover parked up on farmland in a small village in Essex.
Patrick Tate, 37, Tony Tucker, 38, and Craig Rolfe, 26, were each shot in the head at point-blank range in December 1995.
In 1998, two men, Michael Steele and Jack Whomes, were jailed for the triple murder that became known as one of the UK's biggest gangland executions.
Search for any of these names online – or type in Essex Boys Murders, Rettendon Murders, Range Rover Murders, and you'll get thousands of results – news stories, details of appeals, films based on the stories of those involved, interviews with associates, commentary on internet forums, and social media pages set up by armchair detectives.
The killings inspired films in The Rise of the Footsoldier franchise, as well as the 2000 film Essex Boys, starring Sean Bean.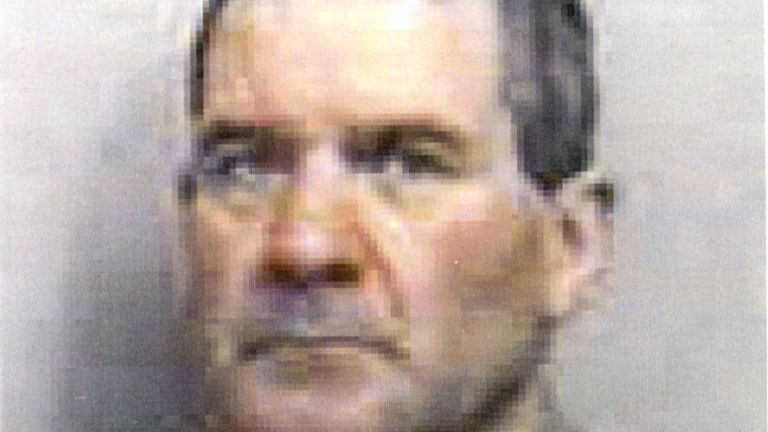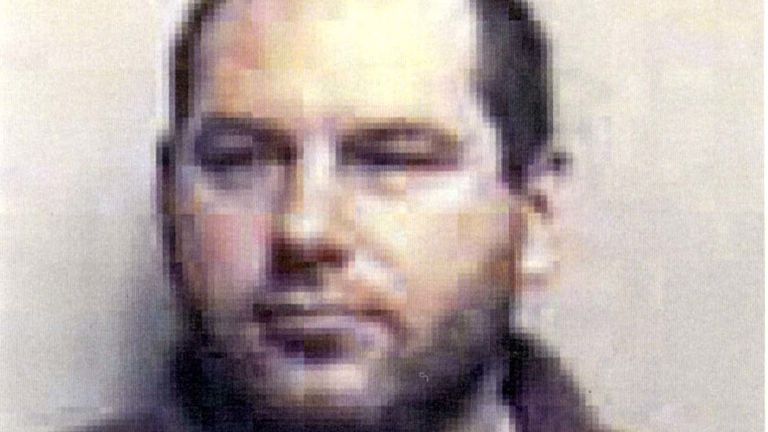 Essex Police say the case has been "exhaustively examined" over the years – but despite the convictions, many believe there is more to the story.
Now, private investigators from the firm TM Eye, who began looking into the case in 2020, have told Sky News they have uncovered evidence that casts doubt on the convictions. They believe the real killer has walked free.
The investigation, headed by David McKelvey, a former Met Police detective, will be featured in an upcoming three-part series, The Essex Murders, on Sky Documentaries.
"We would not be doing this if we had any doubts at all," he told Sky News. "We're career detectives, we've put bad people in prison.
"We would not be trying to get anybody out of prison who we didn't believe was innocent. Jack Whomes and Michael Steele did not do this."
Mr McKelvey says the pair were involved in drugs offences, for which they should have been punished.
"But they did not carry out this murder," he added. "And the important point here is: they didn't do it, someone else did – and that person or those people are still on the streets."
The original investigation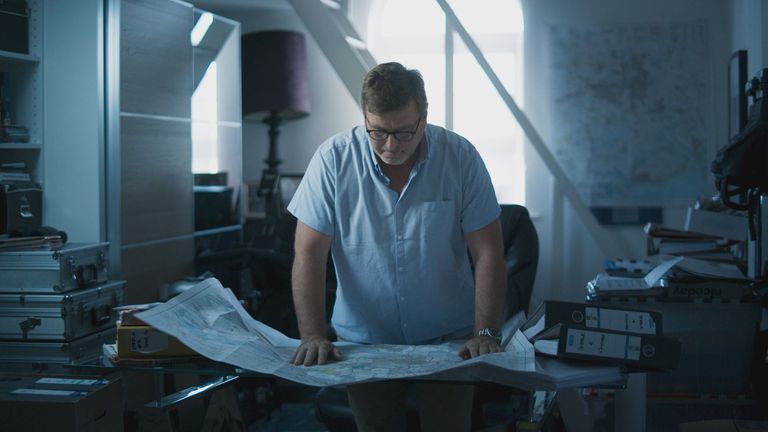 The bodies of Mr Tate, Mr Tucker and Mr Rolfe were discovered in the Range Rover on farmland in Rettendon, near Chelmsford, on the morning of 7 December 1995.
The scene provided little in the way of forensic evidence, according to reports from the time.
All three men were known by Essex Police; part of the reason the case became so high-profile was that Mr Tucker ran security for Raquels, the nightclub where Leah Betts had taken the ecstasy tablet that led to her death less than a month before the murders.
The TM Eye investigators question Essex Police's timeline of the night of the murders, alleging the shooting happened at about midnight, rather than just before 7pm – a farmer who heard gunshots backs this in the programme – as well as mobile phone evidence presented during the trial.
But they believe the case against Whomes and Steele rested largely on the testimony of a man called Darren Nicholls.
The word of a 'supergrass'
In May 1996, the man then known as Darren Nicholls was arrested on suspicion of possessing a large amount of cannabis that had been imported into Clacton from the Netherlands.
While being questioned by police over this case, he told officers it was Steele and Whomes who were behind the Essex Murders and that he had been the getaway driver.
Nicholls, who said the three men had been killed over a bad drugs deal, became known as a "supergrass"; he was placed under witness protection and given a new identity after giving evidence against the pair.
"Our start point was: did Darren Nicholls tell the truth?" Mr McKelvey said. "If he told the truth, then Michael Steele and Jack Whomes are guilty and that's the end of it. But as we've delved into it all a different story has emerged."
Albert Patrick, another former detective who worked on the private investigation, says: "You have got to be ultra careful when you're dealing with the evidence of another criminal against a criminal, as simple as that."
The documentary includes interviews with associates of the three men who died, as well as interviews with experts and police officers who investigated the case.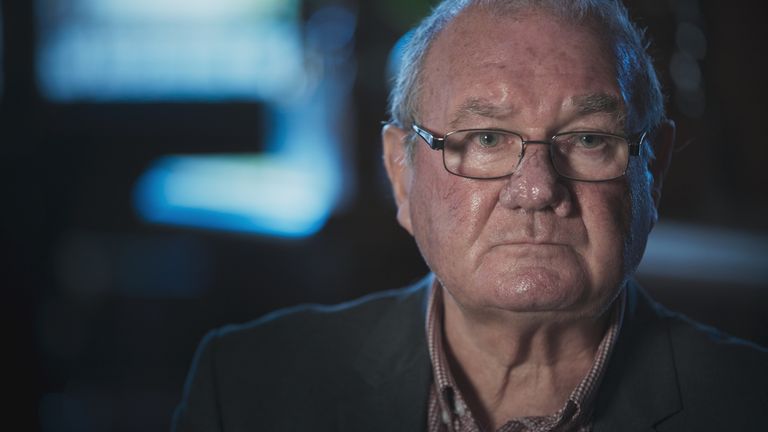 Former detective superintendent Ivan Dibley admits physical evidence was "scant" and there was an element of Nicholls "saving his own skin", but that his account had an "enormous" amount of detail; he says his evidence was examined thoroughly and "it was pretty clear that what he said was true".
There is "no doubt in my mind" that the right men were convicted, he adds. But the TM Eye investigators spoke to criminals, who feature anonymously in the documentary, who tell a different story.
'A professional assassination'
One man, known as Witness A in the series, maintains the murders were linked to organised crime in east London and that the three men were actually killed over part of the proceeds of a £495,000 armed robbery allegedly being stolen by Mr Tucker.
This man was interviewed by Essex Police shortly after the deaths, the TM Eye investigators say, but his account was not taken any further.
This is the word of another self-confessed criminal – one of the various different accounts of what happened, from people who could have ulterior motives.
The investigators say they have to be cautious, but believe they were able to corroborate this account.
"Because of our backgrounds, our history and our knowledge of organised crime, particularly in east London, we were able to get behind that," Mr McKelvey says. "We were able to identify officers who dealt with him, criminals who knew him, and his account is compelling."
Towards the end of their investigation, they spoke to another anonymous witness who tells them he organised the hit.
The target was Mr Tucker, he says, because of the armed robbery. Mr Tate and Mr Rolfe were "collateral damage… wrong place, wrong time".
"When you put the whole thing together, you had serious and organised crime behind this," Mr McKelvey says. "You had a professional assassin, a sophisticated assassination."
The Rise of the Footsoldier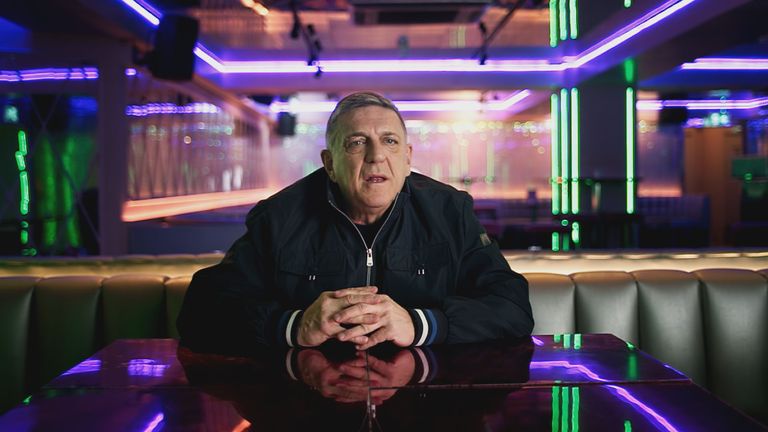 One person featured in the series is former football hooligan Carlton Leach, a friend and associate of Mr Tucker whose autobiography inspired The Rise of the Footsoldier film franchise.
He tells Sky News he wanted to take part to "speak up" for his friend. While he admits his lifestyle "wasn't right", he says there were "a lot of people living in that world, making money [from drugs]".
He says Mr Tucker had told him of a "meet" with Steele. "So I do know that Mickey Steele was there or involved in how they got there. I can't say for definite, because I wasn't there… but I do know he was part of it. As far as I'm concerned, whether he pulled the trigger or not, he was part of the parcel that killed them."
Read more:
Rise of the Footsoldier origins: The story behind cult Essex films
However, he believes there was at least one other person involved. "I don't think the person who's actually killed them has ever been caught, who pulled the trigger. And I think whoever did kill them was an assassin and had done it before… it wasn't just a random shooting, it wasn't someone just someone running up to the car. It was a planned murder. And it was done professionally."
Where are Whomes and Steele now?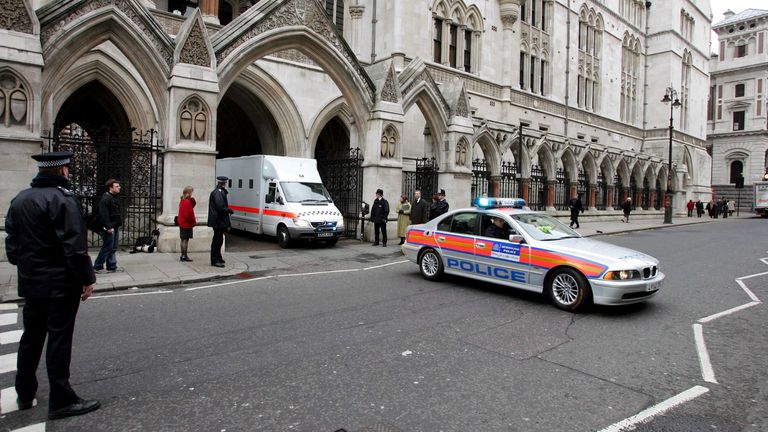 Since the convictions, the case has been taken to the Court of Appeal several times.
The appeals have been rejected and in 2006 Lord Justice Kay said there was no "element of unsafety" relating to the original convictions of both defendants.
The case has also been reviewed by the Criminal Cases Review Commission (CCRC) and the decision was made in January 2023 not to refer the case back to the Court of Appeal.
Whomes, now 61, had his life sentence reduced in 2018 after making "exceptional progress" in prison and was approved for release under strict licence conditions in 2021, while Steele, 78, has a parole hearing in May.
What do Essex Police and the CCRC say?
The TM Eye investigators say they hope the documentary will encourage even more witnesses to come forward and that they believe the case should be reviewed by an independent police force.
A spokesperson for the CCRC said in a statement: "A comprehensive review has concluded there is no real possibility that the Court of Appeal would overturn these murder convictions.
"The decision notifications were shared with the applicants and their legal representatives."
A spokesperson for Essex Police said there had been "an exhaustive" investigation into the murders and that the force welcomed the CCRC's decision "as this case has been exhaustively examined over the last 27 years and there is no fresh evidence identified which would call the original verdicts into question".
The Essex Murders starts at 9pm on 15 April on Sky Documentaries.