Video footage has been released showing the moment former Premier League star Danny Graham crashed his Land Rover through a shop doorway while drink-driving.
The CCTV footage shows the retired striker, who played for teams including Swansea, Sunderland, Middlesborough, and Blackburn Rovers, driving the 4×4 through the front of a Co-op store in Teesside.
The incident took place in November. The 37-year-old had earlier been drinking with a friend following a round of golf.
Graham was tested for drink-driving and found to have 230mg of alcohol per 100ml of blood – almost three times the legal limit of 80mg.
The ex-footballer, a married father-of-three, appeared at Teesside Magistrates' Court last week where he admitted a single charge of drink-driving.
He was disqualified from driving for two years and given a 12-month community order in which he must carry out 180 hours of unpaid work.
Graham was also given a 90-day alcohol ban, which will be monitored by a tag.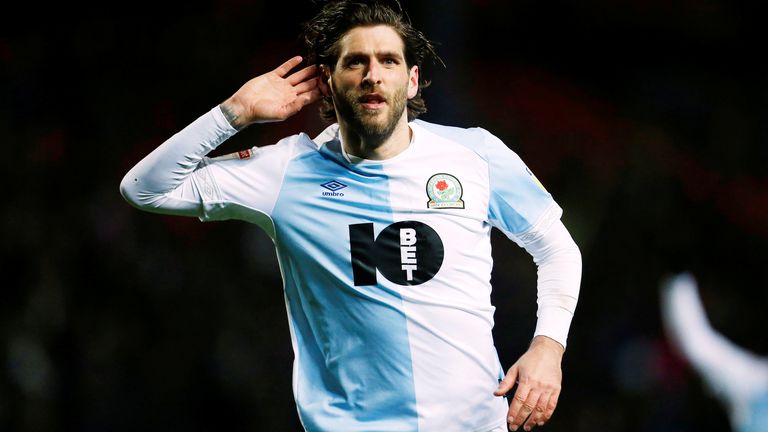 Chairman of the bench Nigel Guerin warned Graham he would be jailed if he flouted the driving ban.
"You are a well-known person and a lot of people in Wynyard will know you," he said.
"If you get behind the wheel of a car I'm sure someone will get in touch with the police."
A probation report said the crash took place after Graham had been drinking with a friend after playing golf.
Read more:
Everton star fined for speeding in his Lamborghini
Footballer fined more than half a week's wages for drink-driving
He thought he had drunk between "five and 10 pints" and rated his intoxication as eight or nine out of 10.
The probation report stated he had intended to get a taxi home.
However, he said he did not know why he drove and cannot remember the smash, "either due to the trauma of the crash or his level of intoxication".
"Luckily, no one was injured as a result of this collision," prosecutor Michael Lawson told the court:
Mr Lawson said the crash had caused more than £5,000 of damage, while the total loss to the shop was estimated to be £32,000.
Choi Cheng, mitigating for the ex-footballer, who is now a self-employed sports consultant, said: "He is very apologetic and deeply remorseful for this offence.
"Mr Graham, due to this unwise incident, experienced many things which he would never, ever, want to experience again."
If Graham completes a driver rehabilitation course he will have his driving ban reduced by three months. He must also pay costs and a surcharge totalling £199.